Company Profile
Asian Tea & Exports is a leading House of Tea. Our group is engaged in Tea Plantation and Manufacturing, Trading and Exports of Tea. We are recognised by the Government of India as a Star Export House.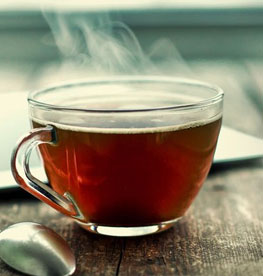 For five years - Asian Tea & Exports has been awarded the prestigious Niryat Shree Export Award by FIEO, Ministry of Commerce, Government of India for excellence in exports.
Asian Tea also exports Rice, Sugar and other commodities to countries in Africa, Middle east and other countries.
Asian Tea & Exports is also engaged in International and Domestic Trade of Foodstuff and other commodities. A variety of Pulses like Yellow Peas, Pigeon Peas (Toor), Red Lentils (Masoor), Udat and Soyabean, Cashew Nut etc. are traded internationally with countries like Russia, Ukraine, Lithuania, Canada, Argentina, Tanzania, Mozambique, Benin, Burma & others.
With our long experience in the manufacture of tea in India and the trading of teas from all over the world, we have a body of knowledge about tea that enables us to customize tea blends to perfection. We have the expertise to provide end to end solutions to our customers. From sourcing tea from all origins, tasting, customizing blends, providing specialty teas and flavoured teas, to third party labeling and packaging.
Asian Tea meets the requirements of some of the biggest tea brands in their respective country. We are one of the largest exporter of teas to Kazakhstan and Middle East. Countries we export to are Russia, Iran, UAE, Iraq, Uzbekistan, Pakistan, Afghanistan, Egypt, Saudi Arabia, Germany, Kenya, Sri Lanka, Hongkong, UK, and Japan. Millions of cups of our teas are consumed daily by satisfied consumers worldwide.